Best 100 Czech Companies Award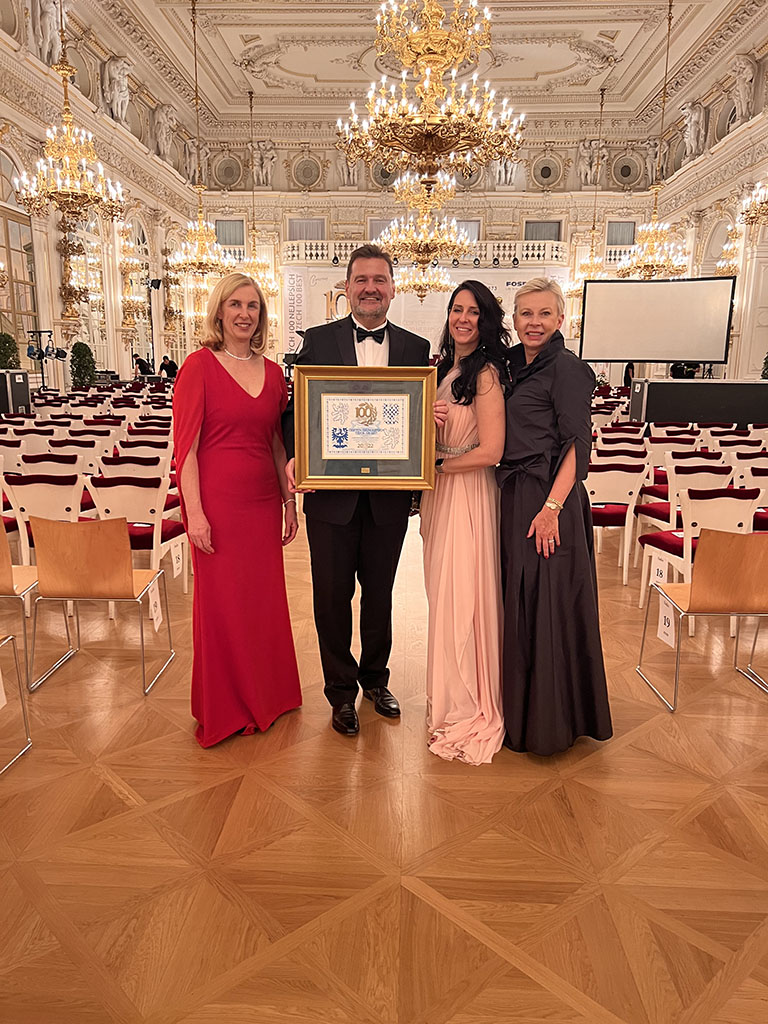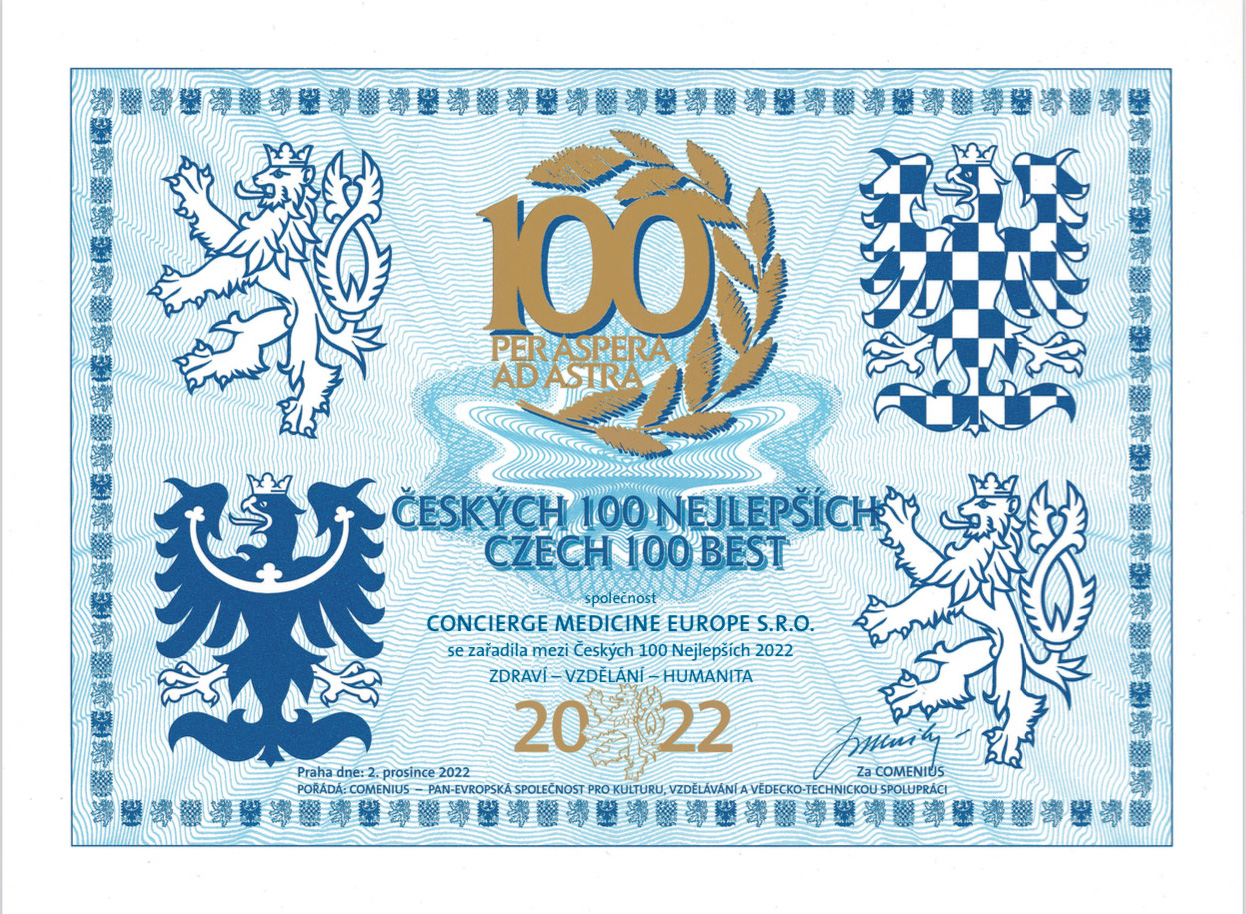 First European Lifestyle Medicine Center of Excellence "Concierge Medicine Europe" scores a place in Best 100 Czech Companies Award Ceremony at Prague Castle - after only one year on the Czech Market.
A completely personal approach and complex view on human health combined with innovation, prevention with extended time devoted to the patient, was promised when Concierge Medicine Europe announced its Launch in Prague in 2021. Today, the 35 Doctor strong Clinic in Prague's Pankrac District celebrates the receipt of one of Czechia's most prestigious Awards, usually given to established Companies with a long History.
To be placed alongside world Class Institutions such as IKEM and Homolka Hosptial and as the only private Clinic in Prague, the inclusion into the Czech 100 Best is a real achievement for which i can only congratulate my whole Team, says Wolfram A Schleuter, Founder and CEO of Concierge Medicine Europe. We would also extend a heartfelt thank you to our Patients who have entrusted us with their Healthcare. It was very good to see many of our Patients at the Awards Gala, since many of our Patients are Founders or CEOs of fellow Award winners.
The Award was Presented during a Gala Evening at the Spanish Hall of Prague Castle.
Concierge Medicine Europe sees this as a encouragement for further expanding its footprint in the Czech Market. January will see the Opening of the Second Premium Concierge Clinic in Smichov, right next to Novy Smichov Shopping Center in Stefanikova 23.